Earn More
By Selling Your Forms and Documents Online
Spend a few minutes publishing your forms online and get paid instantly every time someone downloads your form. NO FEES APPLIED for publishing and selling your forms on SellMyForms.
Everything You Need to Securely Publish and Sell Your Forms Online
Free web page for your form
Optimized for search engines
Easily distribute your forms
Make it Easy to Find and Buy Your Forms
Every day more than 100 thousand professionals visit SellMyForms to find and buy documents for their business needs.
Sell Digital Files Online
Become a seller and make money in no time by joining the e-commerce market
In an age of downloadable goods, millions of digital files are searched for and purchased on a daily basis. Why? Because it's the most convenient and safest way to sell digital content — applying only to certain platforms — or find the file you need while navigating today's digital landscape.
There are plenty of services out there allowing for the distribution of all sorts of digital products and sample documents, including the possibility to publish a digital file or form of your own. The ability to sell files online directly to customers, without a vendor acting as the middle man, is a relatively new solution. However there are some drawbacks, the most common being price, lack of security, and limited options for customization.
SellMyForms is an online selling platform which meets all compliance and security standards while providing a range of possibilities for customers.
With SellMyForms, you can easily turn documents into digital downloads, distribute them via a URL, or embed them on a web page. Creating a separate website for each form enables customers to find your form using search engines and purchase it online in a matter of minutes.
Join the growing community of people that use SellMyForms to get paid for their PDF digital downloads
Publish your form
How to Sell Documents Online with SellMyForms?
Sell documents online by following the simple steps below:
1

Upload the document you wish to sell.

2

Open your form in the editor and customize its content.

3

Specify the title, description and price of your form.

4

Connect your Stripe payment account.

5

Let SellMyForms automatically generate a web page for your form.

6

Publish your form online.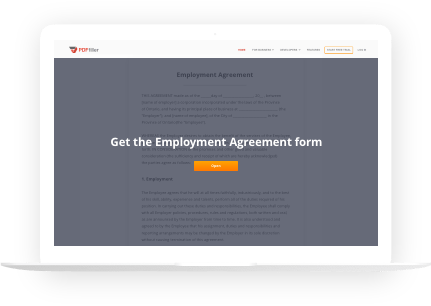 Why do People Choose SellMyForms?
All SellMyForms features are designed to ease the process of editing and selling documents online, and are available free of charge within a single service. What's more, the SellMyForms platform stays ahead of its competitors in terms of security and usability, while allowing you to effortlessly sell your digital products:
Protect your sensitive data
Protect your sensitive data by enabling two-factor authentication or by storing files in password-protected folders.
Get unlimited storage
Get unlimited storage for your documents, a powerful web-based PDF editor for better document customization, and a free SEO-optimized web page for each form you publish.
Embed your forms
Embed your forms on external websites by simply copying and pasting a link.
Get paid
Get paid in seconds via Stripe, the most secure and reliable online payment service.
FAQ
How do I sell my forms through your platform?
First, upload a form in PDF format to SellMyForms. After your form has been published, you'll get a shareable link to a landing page with your form, which you can then post on any platform.
How do I get paid for my forms?
When a customer pays for your form, the money is sent to your Stripe account.
Is SellMyForms free?
SellMyForms is a free platform.
Joining is Easy
More and more consumers prefer to use standard document templates — such as contracts, agreements, rental and eviction documents, vendor and application forms, etc. — for their corporate and private needs rather than creating them from scratch. The SellMyForms platform is a legal and simple way to join the movement and start earning today.