Where To Sell Content Online
If you're currently looking for a convenient service where you can sell content online, then your search is over. You've found the SellMyForms platform.
How it works
We're offering a win-win solution: you create a document - and we do everything else.
Create digital content
You have the opportunity to upload it from your device or cloud storage.
Edit the document
Finalize the design of your file. Add texts, images or even make your content interactive with dropdowns and checkboxes.
Publish the file online
Use the free webpage that we create for your document. It's available seconds after uploading.
Count your profits
Promote the page to get more money sent to your Stripe account. That's the easiest way to earn on the web.
No problems with creating PDFs
Sell digital content online in portable document format with ease. Build it with the drag and drop function with multiple additional features.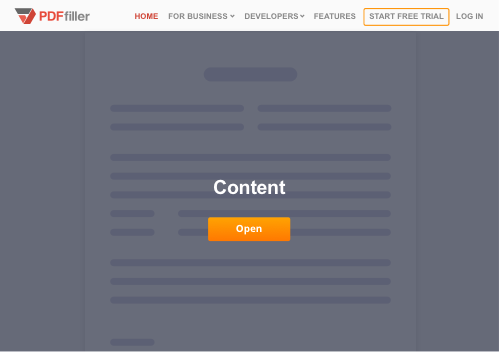 Powerful editor

No need to know how to code with our PDF builder. Even a non-techie user can form a professional-looking file.

Limitless storage

Add everything you want to share to the platform without worrying about storage limits.

All-round protection

Don't worry about your account's security. We use the best encryption standards to keep your files and payments in a secure place.
Better promotion with a free landing page
Stay focused on creating files. Create digital content and all issues connected with generating your webpage will be taken care of by the SellMyForms team.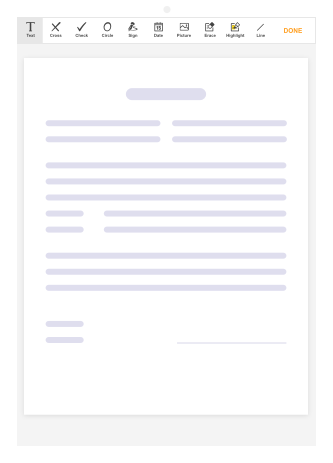 A separate page for each file
Paste a concrete link to your media sources or on your website.
SEO-friendly
Each page has tools for search engine optimization to attract more customers.
Instant publishing
Pages are generated in seconds, so you can share the link as soon as it's created.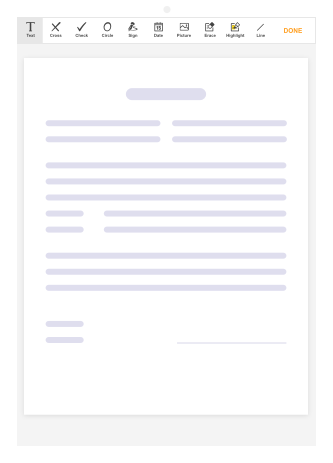 Join the growing community of people that use SellMyForms to get paid for their PDF digital downloads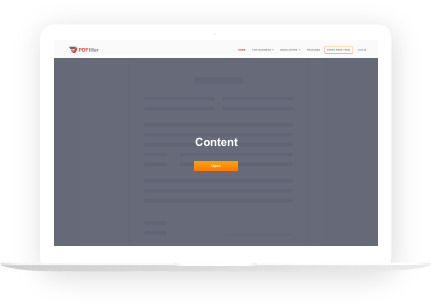 How to sell content online
To sell content online you need to:
1

Create an account on SellMyForms - a constantly-growing service.

2

Connect your Stripe account - a safe way to receive payments.

3

Upload and finalize your documents.

4

Get paid for your diligence - digital goods are valuable.
The opportunity to sell digital content online is an indisputably easy way to earn profits from any place on the globe.
You can find plenty of advisors that will tell you how to improve your digital goods. But not all of them will meet your specific criteria. If you're looking for a platform where you can sell content online, SellMyForms is exactly what you need.
Every client is important to us. So we put together some useful tips that will help you to earn more. First of all, think about the quality of your digital goods. Obviously, they should be attractive and good-looking. But what types of content sell better?
Popular: Look at the demands of the market and the time of year. Demand is often seasonal.
Ageless: Something that will always be required.
Solutionable. Offer to solve people's problems and they will pay for it.
Even if your digital goods don't have all these qualities, you are still free to offer your product. And who knows, maybe the advisors are wrong. Anyway, give it a try!
In order to sell content online, drag and drop the files into a special field directly on the main page of SellMyForms. You can also browse for the sample on your device or use cloud storage. Additionally, you can create your sample from a blank page. There are plenty of useful features in our powerful document builder that will make your document professional-looking and attractive. Feel free to experiment with different tools, texts, pictures, and a variety of arrows, checks, crosses, etc. If you want to include interactions, there are checkboxes and dropdowns available.
After customizing your sample, add a description and set the price for the document. Then you will get your unique landing page for free. Other platforms often ask you to pay for the services that we provide for free. For example, Search engine optimization is often a paid-for feature. But our opinion is that the more people see your page - the more they will buy. This is profitable for both you and us. Moreover, you can promote it by yourself to sell content online faster. Publish it on your web sources: on blogs, social media pages, websites, etc. If you are sure that you have created the necessary product for a large amount of customers - you can start an advertising campaign in search systems. This lets you put into practice any marketing ideas that you may have.
SellMyForms is a unique service that helps to create and promote your digital goods. It's definitely worth a try for your small business. Everything is in your hands.
FAQ
How can I sell content online fast?
Upload your file, finalize it and set the price. The ability to sell is available after just a few minutes.
Can I start selling on social networks?
Of course! Copy the link to your unique page and paste it wherever you want.
Do I need to pay for each file saved to storage?
No. You can publish as many files as you want. We have no storage limits.