Sell courses online with no tech skills
Lift your training content to a new level by putting it in professional, beautiful, and fully customized e-courses. Make money from your knowledge.
How it works
SellMyForms helps merchants and creators of digital classes focus on selling downloads directly to customers. Get passive income the easy way.
Start your free account
Join our thriving vendor community to launch your own online business, learning classes, and courses and be rewarded for it.
Create the best online courses
Upload and modify your hands-on training products and store your files in SellMyForms secured storage.
Set the right price point
Decide on a price and put automatically generated product links on your website, Facebook, blog or anywhere else.
Make money fast
All downloads are paid directly to your merchant account. We support the very popular Stripe processor.
Built-in editor empowers web-courses with outstanding design
Let SellMyForms do the hard work so that you can focus on the essentials — creating online courses with our user-friendly editor.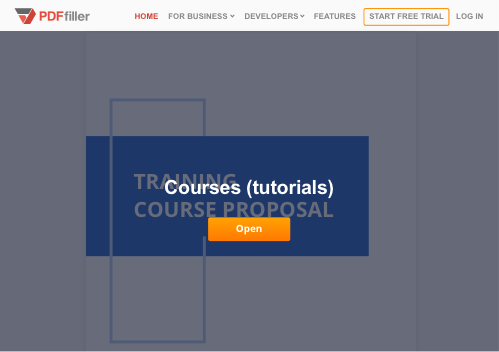 Simple yet powerful

We've combined a clear interface with a wide range of advanced tools.

Perfect customization

Build irresistible offers that stand out from the crowd.

Exceptional user experience

With SellMyForms, each author can be sure that the process is a pleasure.
Get a free landing page that attracts customers
Share your knowledge Internet-wide with the user-friendly website page that we instantly generate for you.
Ready for Google
Get your SEO-ready and Google-friendly free webpage for each of your works.
No tech experience required
We provide the webpage of your product for free and ready to use.
Easy sales start here
The world-class landing page attracts more relevant leads and increases your conversions.
Join the growing community of people that use SellMyForms to get paid for their PDF digital downloads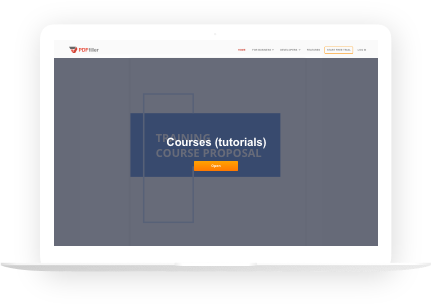 How to create and sell courses online
To sell online courses, you need to:
1

Create and set up an account for free.

2

Add your content from your device or cloud storage.

3

Make your learning material beautiful.

4

Get a free web page link and publish anywhere on the Internet.

5

Receive instant rewards to your account.
In our changing world, the ability and desire to study and acquire new skills are becoming one of the most popular qualities of a specialist in any field. Many have already realized that the best and fastest way to increase their value is online education. Therefore, the number of people who are in search of web courses is growing every day. SellMyForms offers numerous advantages for the qualitative expansion of access to modern education. And this is the exact place where you can create unique online business courses that customers will happily pay.
Various online course platforms give you the ultimate power to start getting paid for their content and experience. If you are a newcomer to web business, a coach, advisor, expert, or a person who wants to earn more, it's time to realize yourself through SellMyForms. This is a ticket to your financial independence.
To start with, determine a point where your passion and masteries meet the most pressing needs of your audience. Write about what you're really doing best. Assess demand before you spend time and effort in creating classes. Pay special attention to coursework development. Think about the content, define the structure, select images, tutorials. After that, you can easily assemble everything and make it look professional with the help of an innovative editor at SellMyForms.
No matter how little experience you have in creating web-classes, it can be done in a few simple steps. All tools are in your hands. You only think about the marketing campaign, and SellMyForms gives you the free sales page with pre-configured optimization for search engines that convert customers. For example, take advantage of successful Facebook campaigns with great targeting to the desired audience. By creating even one web-training, you will earn more saving time for your family and yourself.
FAQ
How do I create an online course?
Use templates or create unique material from scratch using the powerful built-in editor on SellMyForms. Provide proposals that will make people want to study. It's simple, amusing and profitable.
Can I put a video in my online course file?
You can easily add welcome, training or marketing videos to your pages. And it takes only seconds. Whoever opens the document will be able to use the information from the videos and assimilate learning classes.
How do I ensure that nobody pirates my course?
SellMyForms shields your works according to US federal and EU compliance standards. You can rest assured that your information is safe. Moreover, you can set restrictions on the use of content and protect your document with a password.