Sell Fitness Programs Online — Tips & Tricks
See how easy it is to discover your expertise and make money doing the things you love. Take advantage of SellMyForms.
How it works
Use SellMyForms' online business solution ready for scale.
Build the best fitness plan
SellMyForms provide you with all the convenient tools to create a comprehensive digital form handily. Edit the existing document or design one from scratch.
Set payment details
Use the most trusted Stripe payment system. Add and set up your account details to enjoy safe money transactions. Sell workout plans online safely.
Get a free web page
Once your digital download is ready, you will get the user-friendly landing page to share it on the Internet for years to come.
Distribute and make money
Here you can easily promote your guide to in-person and online clients. Find new buyers on the Internet to keep the revenue flowing.
Design your workout plans products with editing tools
Craft your fitness sheets and customize them to perfection. Add printable PDFs on the go.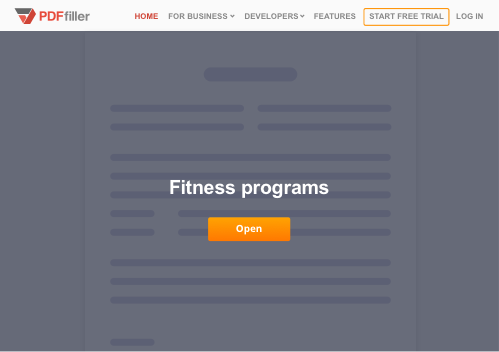 Progressive editing tools

Type text, adjust images, add video tutorials, watermarks, and annotations to sell workout programs online at absolute ease.

Easy-to-use form builder

Quickly modify your hands-on products with user-friendly Drag & Drop interface. Build irresistible offers that people like.

Secure environment

Add your Stripe account details for safe payments. SellMyForms protects your data in compliance with world security standards.
Sell fitness programs with a free landing page
Now each document is in the form of downloadable PDF with a unique landing page you receive for free.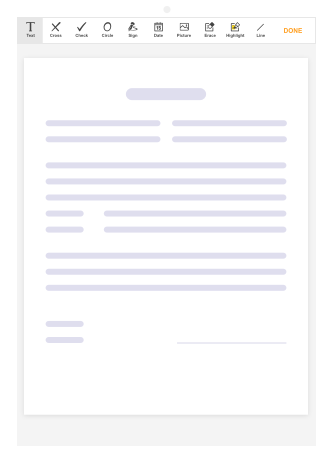 Unlimited web pages
Create and sell multiple workout plans with beautiful internet pages we generate automatically.
SEO-friendly URL
An essential search engine optimization is included to help you attract more people.
Fast publishing
Embed the link to your website, include in an email campaign, or share on social media.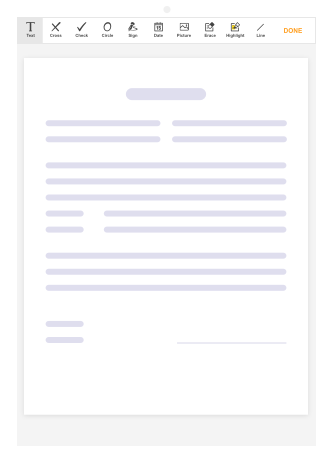 Join the growing community of people that use SellMyForms to get paid for their PDF digital downloads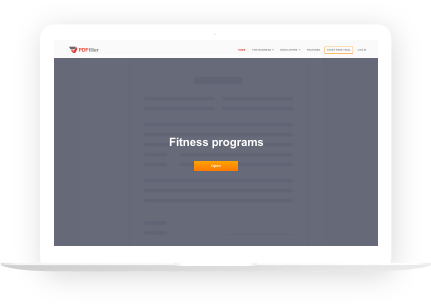 How to sell fitness programs online
To sell workout plans online, you need to:
1

Plan your content and select images and video tutorials.

2

Build up the program, empower with perfect design.

3

Get the free landing page with pre-set SEO.

4

Set your price and payment details.

5

Publish out to find your audience.
Above all, the idea of your training program is essential. You need to make sure that it works and will be useful to customers. Create multiple programs based on your customers' age groups and physical ability. Build templates for home fitness and gym training. With SellMyForms, you can upload any number of digitally downloads for free.
Pay attention to the design. The interface must be clear, beautiful, but also handy! Let your project perform some unique operations. The build-in editor will help you to customize your product with a table sheet to record all physiological changes of the body, place fillable fields, and formulas there. To quickly sell workout programs online, add meal ration, and nutritional tips for better results. At SellMyForms, you can include break-in protection, write comments to the content. Include a motivating video — it will bring popularity.
It would be best if you became a personal advisor on healthy living and nutrition. Suggest vitamin complexes and supplements as well as healthy meal recipes. The clients will no longer need to look for this information in specialized literature or go to a dietician. Include training in the program on the safe use of gym equipment and on the correct technique of using any fitness machine without risk of injury during exercise. Additional data will save your buyers time and bring you profit. This is how you can sell workouts online faster.
With SellMyForms, you have the flexibility to create and sell numerous workout plans, nutritional recommendations, and to improve these with video recipes and recovery tips. You will always have quick access to your listing, editing in real-time so that your clients have the most up-to-date information.
FAQ
How to sell workouts online
Give your idea a perfect look with SellMyForms build-in editor, receive the automatically generated public link, and distribute it widely over the Internet. You set the price and get the direct payments to your bank account.
Where can I sell workout programs online for free?
SellMyForms is the e-commerce platform for growing your earnings. It's free to begin sales. Here you create rich content, receive the user-friendly web page for it to market yourself on social media, thematic websites, and blogs.
How much money do I need to start a business on the web?
SellMyForms is the ideal platform to launch your online health training business. No investment is required to jump-start. All innovative tools are here to help you grow.