Get These Ultimate Tools to Sell Guides Online
SellMyForms is here to help you double your business's sales by going digital. Start selling now and make money fast.
How it works
You concentrate on the content — we give you everything else to boost sales.
Create a perfect guide
SellMyForms provides you with all the progressive features for building beautiful guides to sell online. You get the most extensive editing toolset on the web.
Set up a price
Evaluate your skills and efforts. Put a competitive price on your electronic products and get your passive income online.
Get your free landing page
No coding knowledge needed. SellMyForms has you covered. Start creating your perfect guide forms and get a URL link for each.
Publish and get paid
Easily distribute the forms on various Internet resources and get quick payments sent to your account. All transactions are secured.
How to make a guide from scratch
Reply to the strong demand for training materials online. Сreate your content, сonvert it into a perfect digital form and sell it with SellMyForms.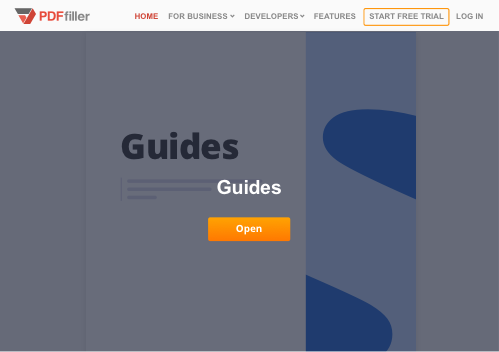 Innovative form builder

Easily create your digital forms online with a handy Drag & Drop interface. Place smart fillable fields, formulas, images, or video tutorials.

Full-featured PDF editor

Empower your study guides with a custom design. Type and edit text anywhere on the page, adjust images and rearrange pages. Add watermarks and annotations in a few simple clicks.

Secure environment

Get full access to unlimited and secured storage and powerful tools for selling guides. Your data and payment transactions are totally protected in compliance with world standards.
Sell any guide faster with a unique landing page
Attract a wider audience with perfect and fascinating web pages. No effort is required on your part. SellMyForms generates them for you.
A web page for each guide
Create an unlimited number of custom guides and get a landing page for every single one.
Built-in SEO
Any web address you receive is optimized for search engines for selling your guides faster.
Fast distribution
Quickly publish URL links in the vastness of the Internet, social networks, blogs, or implement them on your website.
Join the growing community of people that use SellMyForms to get paid for their PDF digital downloads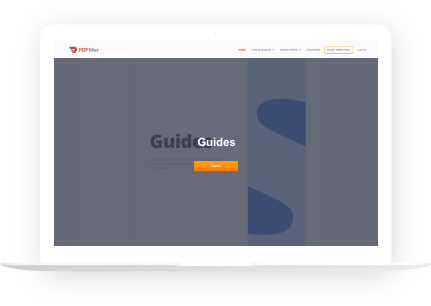 How to sell study guides online
To sell guides online, you need to:
1

Upload and customize your document template.

2

Give your digital guide a title and brief description.

3

Ensure you have set the cost and added Stripe payment information.

4

Get your web page and share the URL link on the Internet.
It does not matter whether you are the best at creating functional spreadsheets, delicious cooking, or taking pictures. There is a demand for all sorts of training materials on the Internet. Сreate your content and sell it with SellMyForms.
You can make money off of your hobby or knowledge. Offer your customers a solution to their problem, preferably to a routine one. If your guide or step-by-step instruction somehow makes life easier, e.g., saves time, you will surely interest people.
First of all, you should start with some investigation to understand what is interesting for users. The marketing strategy of your project starts at the stage of topic selection. If no one needs what you teach, then there's no promotion or advertising that can help you sell guides online.
Once you know what to suggest, you should find a place to start your online business. You need a trusted platform like SellMyForms to have everything in a single place - an innovative form builder, powerful editor, SEO-friendly landing page generator, and secure unlimited storage. Besides, you get instant direct payments and top-class support.
After the high-quality packaging of content, it's time to publish and promote your study guides. In general, the promotion strategy of educational material differs little from working with other products. First, identify your target audience, and then the channels for promoting. This can be advertising on social media, thematic sites and blogs, e-mail campaigns, direct sales, and SEO. Remember that with SellMyForms, you get a ready-made landing page to publish with preset optimization for search engines.
With all these features, you can easily create guides to sell online that differ from dozens of others due to its custom quality. Stay one step ahead of the rest of the other offerings, by knowing that people buy guides with unique benefits.
FAQ
How can I sell my study guides online?
It's effortless to sell guides and get paid quickly with SellMyForms. Download your form, give it a perfect design, and set the price — we do the rest. You get all the needed tools and reliable support.
Where can I sell digital downloads online for free?
SellMyForms is the best platform to start selling online. No specialized knowledge or initial cash investments are required. This solution gives you everything to publish an unlimited amount of digital downloads for free.
How much money do I need to start selling guides?
With SellMyForms, you can create, empower with custom design and publish your study guide without any payments. You'll find no hidden fees or commissions — only the terms and conditions that are provided.