Sell Information Online With Ease
The Internet gives you the opportunity to trade anything you want. Meet the best way to sell information online.
How it works
While you stay focused on creating files, we help you build your business.
Submit
Upload the document in a convenient way: browse for it on your device or drag and drop it to the necessary field.
Finalize
Make the design of your file unique. Add texts and customize fonts. Enrich it with fillable fields, dropdowns, and checkboxes.
Publish
Post a link on your landing page to attract more customers. It only takes a few seconds.
Earn
Get money from each sale. This is a great opportunity to make deals on the Internet and have the earnings from your sales sent right to your account.
Create the PDF from a blank page
With the drag and drop function, you can easily craft a fillable document to sell information products online. Get a professional-looking file in a couple of clicks.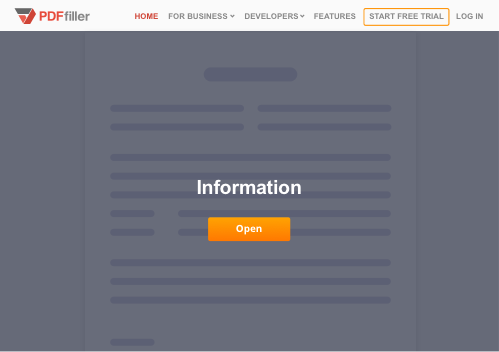 Interactive

Useful features such as fillable fields, dropdowns, and checkboxes are available in our powerful form builder. You can make web-forms look good without a single line of code.

Unlimited storage

You can upload any amount of samples. There are no storage limits.

Secure

All your files and payments are protected with the latest security features. We constantly shield your intellectual property.
Have everything in order with your free landing page
No need to have any page building skills. We will help you sell information online by creating it for you.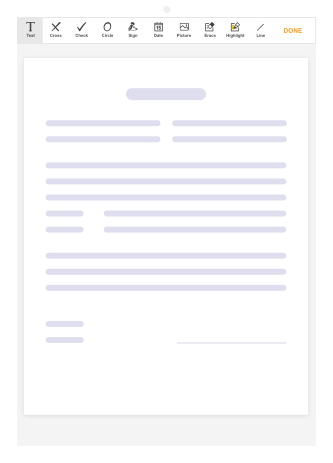 Fast
Your page will be created automatically moments after submitting the file. You will be able to post it wherever you want.
SEO-friendly
Each webpage is optimized for search engines to attract more people to your documents.
Self-hosted
You will always have links to any piece of content and will be able to share targeted messages.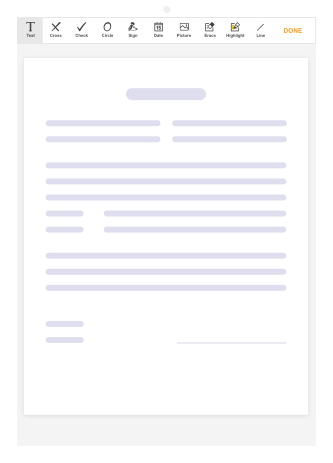 Join the growing community of people that use SellMyForms to get paid for their PDF digital downloads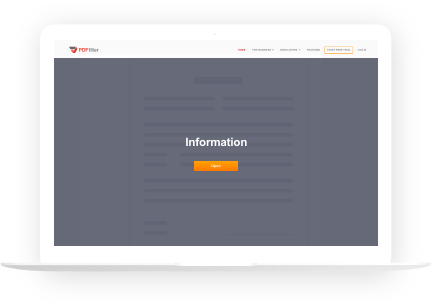 How to sell information online
To sell information products online, you need to:
1

Create a SellMyForms account. The registration process is fast and simple.

2

Connect it to Stripe to let us know where to send your earnings.

3

Upload files and prepare them for download.

4

Start a promotion campaign and get paid.
You can easily sell information products online with our help. First of all, you will need to know more about the market and understand the value of your idea. The more competitors you have - the harder your business will be. To compete with others, your product must be exclusive. Build a plan for creating your product.
Check out these file examples that sell the most:
eBooks.
Magazines.
PDF forms and documents.
You are free to create anything you want, but remember the limits to each file: it must not exceed 25 MB and have less than 100 pages. With SellMyForms, you have the opportunity to sell information online without any type of requirements. Add extra texts, change fonts, insert dropdowns, add checkboxes and a variety of arrows, circles, crosses, etc.
When the first stages are complete, check and correct the data in your template and save all changes.
For the next step, many sources will claim that you need to create your own website. This is certainly useful, but you don't need to do so with the SellMyForms platform. Here we create a webpage for you. It will be automatically generated and accessible immediately after you upload your piece of content.
Each landing page will be unique and SEO-friendly. That means more customers will be able to view your content when using search engines. This will enhance your ability to sell information products online. And although most services ask you to pay for these features, SellMyForms does it all for free. When everything is complete, just post the URL to your accounts on social media networks or blogs. This is the easiest way to start promoting your content.
Consider creating a database with the contacts of your customers and ask them to write short feedback. Read the reviews and evaluate them. Find good pieces of advice and accordingly adjust the way you create your content.
To understand the best way to sell information online, analyze your progress and your most successful communication channels. You can also take note of the worst ones and avoid using them in the future.
The last and most important step: continue creating. The SellMyForms platform will always be there to help you sell information online.
FAQ
How much does it cost to publish my file on SellMyForms?
The SellMyForms platform is free. You don't need to pay for your files until your first sale.
How many files can I upload?
You are free to submit as many files as you want or need. Our storage has no limits.
Will you promote the templates for me?
We create a unique and SEO-friendly page for you, but we can't promote it on social networks or blogs.