The Perfect Platform to Sell Medical Form Templates
Welcome to the SellMyForms platform where you can grow your online business and make money from your forms quickly and easily.
How it works
Experience the advanced sales tools developed by SellMyForms for sellers.
Create a health care form that sells
Upload your document in clicks. Design and add smart fields and elements with the advanced built-in editor. Deliver the most accurate samples.
Add a catchy title and price
You decide your form's title & description and how much to charge for download. We'll give you our recommendations along the way.
Publish your template online
Benefit from a free landing page for promoting and selling your electronic medical record forms by advertising them on the web.
Get paid fast
For the fastest payments, use Stripe. It's an easy, secure way to receive money directly to your account.
Personalize your template with editing tools
Customize your patient's medical history charts, consent and progress blanks, and medication notes to ensure that no detail is missed.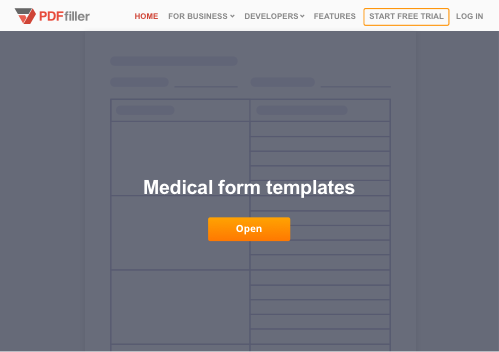 Complete solution

Discover a step-by-step e-commerce system that guides you through the entire process of producing high-quality health care forms both for public and private use. All the tools are at your fingertips.

Built-in PDF editor

Create custom hospitalization forms and medical charts to get a competitive advantage. See how smart fillable fields and advanced features make document creation easy.

Data intelligence

Deliver the most accurate and precise documents to satisfy any customers' needs. SellMyForms makes it easy to sell more while remaining results-oriented.
Sell medical forms online with a free landing page
Drive more revenue with a full-service e-commerce partner. Think about your essential prospects and SellMyForms will deliver.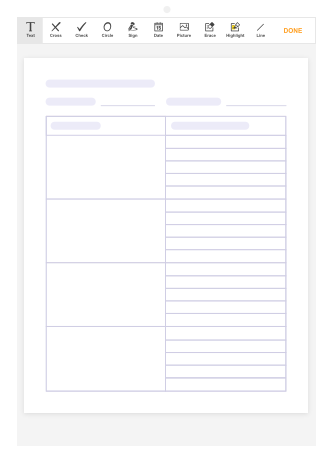 Quick start
Create a professional digital template and we'll generate a free web page for it.
Cost-free promotion
Use your SEO setup page to easily promote your medical form online.
Passive income
The landing page is always working for you and will deliver your profits over a period of time.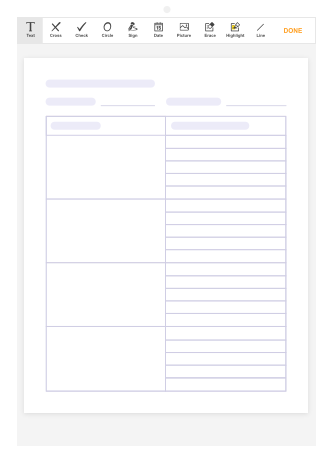 Join the growing community of people that use SellMyForms to get paid for their PDF digital downloads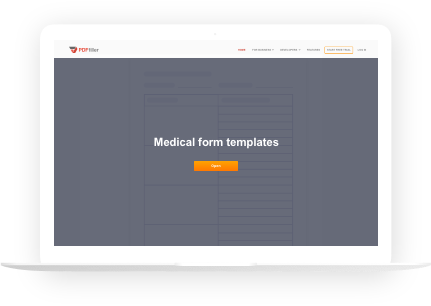 How to sell medical templates online
To sell medical forms, begin by:
1

Uploading your digital template and adding a straightforward design.

2

Write a clear description and title.

3

Set a price and follow our tailored recommendations.

4

Get a free landing page ready for publishing and share it online.

5

Watch your form sell and collect quick payments.
Today there are many things to consider when designing and creating medical forms online. First, you should think of the original content with a useful selection of key phrases. It's also essential to take into account the design of the document - does it meet the requirements of a hospital or other healthcare institution? You can find all the right tools on SellMyForms to create an attractive form for users. It's the only built-in editor with a variety of advanced features for making document creation easy. The intuitive interface simplifies the process and requires no special instructions.
We've got your back in any situation. Use our modern editing tools, a free landing page with pre-defined search engine optimization, and a high level of security for your payments and data. Experience the best e-commerce solution working in compliance with international regulations for security and data privacy, including HIPAA compliance.
Our platform helps you not only construct and describe your form, but also organize its fields, sections, and drop-downs. Anyone that downloads your document will have a full understanding of health care form functionality.
The correct sample of electronic blanks will help you streamline paperwork for any clinic or health office. Digitizing data collection and storage processes optimizes interactions between doctor and patient. You can be sure that this type of documentation will always be in demand.
SellMyForms will help you deliver the best quality material faster. The result is a quicker return on your online sales:
Initial sales will allow you to establish your online presence.
System payable downloads provide an influx of new customers.
Repeated sales to your buyers bring stability and the ability to create more digital products.
Streamline the purchasing experience with a reliable and secure SellMyForms solution.
FAQ
How do I start selling medical templates?
Upload your digital product to the SellMyForms selling platform and follow the simple steps. It may take you a few minutes to be ready for publishing but using the platform is free to get started.
How can I add my health care form to SellMyForms?
You can easily browse for a document on your device, cloud storage, or drag & drop it to a web page. Start by adding your template and we will walk you through the process. You'll see our tips along the way.
Where can I publish my digital products?
Create perfect digital templates with SellMyForms and publish them anywhere online: catalogs and portals, blogs, Facebook theme groups, and other social networks. You can embed forms on your website or send them privately.