Sell Notes Online And Earn Extra
Employ a convenient and fast way to sell forms online with SellMyForms. It will bring you extra money with ease and little to no effort.
How it works
Your only part will be to submit the documents and undergo the following four-stage process:
Submit the form
The platform will help you to shape a perfect online document with fillable and dropdown fields.
Get your own landing page
Every form you upload will have its own landing page. This will spur the attraction of new customers.
Set links with clients
The platform enables you to generate a link and share it with clients via multiple ways.
Get paid
Ensure direct payments via the secure online payment system, Stripe.
Create a Fillable Study Note From Scratch
Use a powerful tool to create a fillable document from scratch. Add text, date and signature fields wherever required.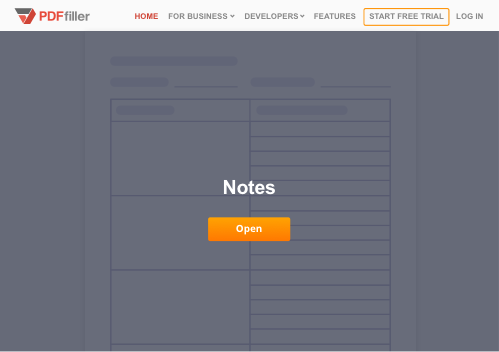 Encrypted account

The advanced security methods ensure the top-protection of notes. There is also a tracking system of activities available.

No coding

The creation of the document doesn't require any coding. Enrich it with fields, drop-down menus, and checkboxes without any coding.

Unlimited storage

Upload an unlimited number of documents from cloud storage.
Boost Your Sales With Free Landing Page
Take advantage of SellMyForms' rich and full-fledged functionality. Let the system attract traffic instead of you, while you gain the benefits.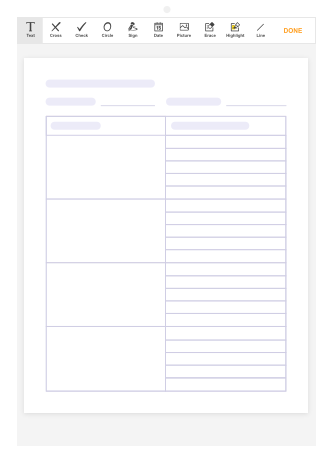 Delegate the distribution
Let the system do the distribution, while you focus on other important tasks.
Generate unique pages
Each form has its own separate page that can be embedded on any resource.
Optimize for search engines
This tool will ensure automatic automatization via all available ways.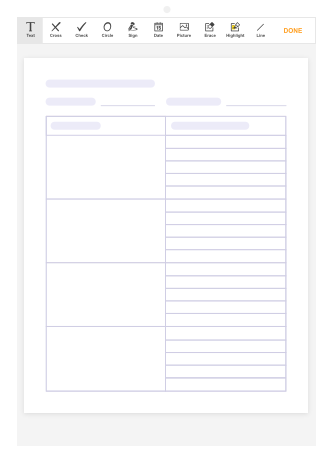 Join the growing community of people that use SellMyForms to get paid for their PDF digital downloads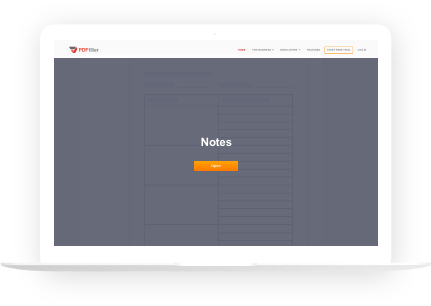 How to Sell Your Notes Online
To sell notes online you need to:
1

Register an account in SellMyForms.

2

Configure settings and payment details.

3

Get a sharable link.

4

Receive your payment.
The invention of the Internet has opened new prospects for businesses to sell online. E-commerce expands opportunities, helps reach remote markets, and boosts sales. However, even if you don't run your own business yet, there is the opportunity, to still earn money from sales on the Internet. For example, if you are currently studying as a student, there is the opportunity to sell your notes online.
The platform enables you to structure the information and arrange it in a way that is readable and presentable. You can visually improve the text by adding dropdowns and checkmarks and fields to the document if need be. The full-fledged editor features tools to help you sell your notes online.
Use the platform's potential to promote your product. There is no need for an additional CRM tool or supporting activities from your end. Delegate that part to SellMyForms and simply benefit from the results. We create a landing page for your document. You simply use a generated link and place it on any resource. It will redirect clients to your notes.
The platform also guarantees the top-security of data. Both products and payments will be securely processed. You can be confident that third parties will have no unauthorized access to your notes. So, you can sell class notes online without any risks.
The platform features a helpdesk. In case of any additional questions or inconveniences, customers can submit their requests and suggestions and get qualitative help. The service aims to make customers happy and satisfied.
If you are still hesitate to act in regards to how to sell your notes online and earn money, consider the SellMyForms resource. It will enable you to earn with minimum effort and contribution. All you have to do is arrange notes into a nice document with the help of the online editor and then receive the benefits. Delegate promotion and marketing to the service. Let it generate a link and share it among potential clients and arrange to get payments directly to your bank account once the product is purchased.
FAQ
How much should you invest to launch the sale of your online notes?
There is no registration fee. You can sell notes online and will be charged only after the first financial transaction. You pay your share only in case of a particular deal.
What is the maximum amount of documents one can sell online?
You can sell an unlimited number of study notes online. We will generate a page for each of your online documents in order to boost sales.
Can I support sales with a marketing campaign?
We will help you generate a link to sell notes online. You can further embed the link into a social network, website, etc.