Sell PDF Online with Absolute Ease
The SellMyForms modern platform helps you create and sell unique PDF forms extremely fast. All the power of online document selling is now at your fingertips.
How it works
You submit a digital document, we do the rest
Upload your document
Browse for a document on your device, drag & drop or upload from your preferred cloud storage.
Customize your PDF
Get a free web page automatically generated for each of your forms. With SellMyForms, you get a web page that attracts more traffic and sells more forms.
Publish your form on the web
Create unique and accurate design templates for just about everything! Enrich your documents with smart fillable fields, text, images and checkboxes.
Get your payments
Save your time by using an automatically originated free web page for your newly created form. Publish it on the Internet in just a few seconds.
Need a fillable form? Create the PDF file from a scratch
Craft any editable PDF online with the smart Drag & Drop interface of a powerful form builder. Add a variety of fillable fields in clicks.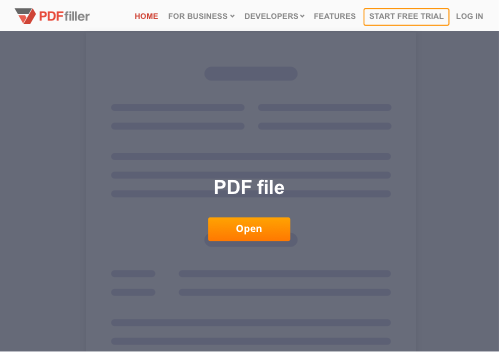 Coding-free forms

Get accurate web-forms in few minutes without coding. Any non-techie user can craft beautiful documents with ease to capture the leads. Drag and drop smart fillable fields, adjust elements and customize files.

Unlimited storage

Add, create and search as many forms you need. Store all your documents in a single secured cloud place.

Top security standards

Get full control over your account activity and trust our encryption service principles. Every monetary transaction is protected. All your documents are under our shield.
Get a unique landing page free of charge
Learn how to make PDF files easily and we will generate a free webpage for each. Stay focused on what matters most.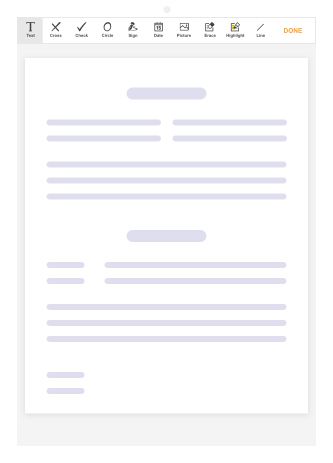 Self-hosted forms
Get a URL link, add it to your website or share to your social media account.
Search engine optimization
SEO tools are on to attracts more traffic and therefore sell pdfs more.
Fast publishing
Get automatically generated URL and post it on the web in seconds.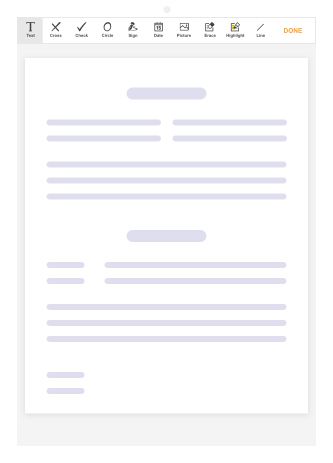 Join the growing community of people that use SellMyForms to get paid for their PDF digital downloads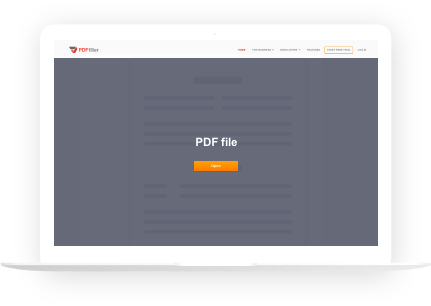 How to sell PDF files online?
To sell PDF files online you need to:
1

Set up your SellMyForms account in seconds and free of charge. Use a secure hosting account that is trustworthy and well-run.

2

Customize settings and create PDF templates for digital downloads.

3

Get paid effortlessly. Knowing how to sell PDFs online is a great way to provide additional cash flow.
With the development of Internet technologies, it has become easy to start earning online. Selling PDFs via the Internet offers an additional source of income. If you've created templates for yourself, why not publish them up and sell to those who don't have the skills or time to build their own?
To avoid wasting your time, you need to sell PDF online that contains valuable material you are good at. If you have something to go from, it won't take long to make a professional-looking popular document to rise downloads. And if you have an ideal tool at your fingertips for working with PDFs and creating documents from scratch, it's even faster.
Remember, your goal is to make money. For this to happen on a regular basis, your templates must be interesting, useful and relevant. And SellMyForms will do the rest. Our web-based platform helps you design the perfect templates that are ready for publishing online instantly.
You get an advanced document maker and free web pages optimized for search engines. The only thing you'll need to do is distribute a URL link online.
The choice of the selling platform should be approached with special attention to the issue of security. Only a trustworthy solution like SellMyForms that meets the security standards can guarantee the safety of your data and payments. And then everything is simple. Every time the customer downloads your secure PDF file you will be paid directly to your bank account.
The best thing is that you can experience the full potential of the SellMyForms trading system by registering free of charge and watching the instant results yourself. Stay on top of your digital sales. SellMyForms cares about accuracy and security, giving you confidence in how you create and promote your digital downloads.
FAQ
How much does it cost to start selling PDFs?
Unlike other web sites, creating a SellMyForms account is totally free of charge. You won't pay a penny until you get your first money with us. So make your new steps the most convenient and secure way.
How many PDF files can I put on sale simultaneously?
Forget about the limits. Create as many documents, as much creativity and desire you have. For each document, SellMyForms generates a webpage optimized for search engines to sell online faster.
How can I advertise the document I'm selling to others?
The easiest way is to take an automatically generated URL link from your form and share it with friends or embed it on your website or on partner sites. You can also post a hyperlink on social networks.