How to Sell Printables Online Easily
SellMyForms helps you to sell printables and digital goods online. This platform will make the selling process remarkably profitable and convenient.
How it works
Creating online printables to sell is the only important skill in this process. We will help you with the promotion.
Submit the form
Upload it from your device or cloud storage.
Finalize PDF
Check the design. Add new elements such as texts or images. Enrich a document with fillable fields and interactive areas: dropdowns and checkboxes.
Publish in printable format on the Internet
The automatically-generated landing page will be available immediately.
Earn money
Receive quick payments in your account directly after someone's purchase.
Where to sell printables and digital products online
SellMyForms has many advantages when compared with other platforms. And one of the main ones is the powerful PDF editor. Using it is exclusively beneficial.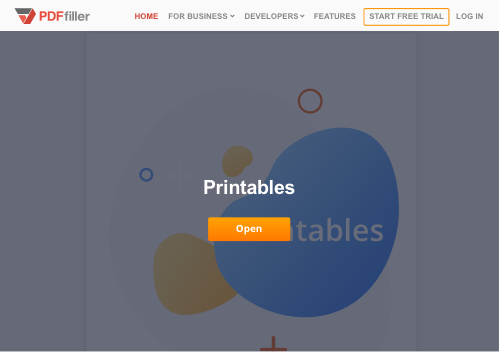 Professional-looking forms

Create a unique design with different text sizes, fonts, and other useful tools.

Unlimited storage

Sell printables online from one platform. We put no limits on the number of possible uploads you can make.

Only legal usage

We work hard to eliminate the possibility of third parties stealing your work or intellectual property. The platform is protected with the latest security innovations.
Sell printables online faster with a unique landing page
Landing pages allow you to save forms separately and keep order in your files. Each of them is unique, so the promotion will be much easier.
Self-hosted forms
Post URLs on your social media and websites to share a specific doc.
Search engine optimization
Pages with the forms are more attractive for Google and other systems because of the use of SEO-tools.
Instant availability
Landing is accessible directly after uploading the templates and their finalization.
Join the growing community of people that use SellMyForms to get paid for their PDF digital downloads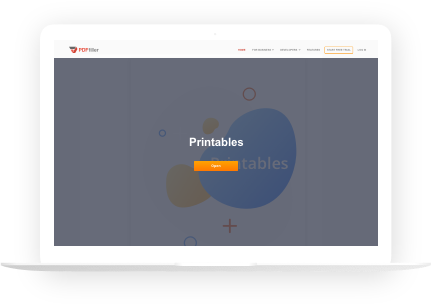 How to make printables to sell
To sell printables online you need to:
1

Register on the SellMyForms platform. It's free until your first sale.

2

Complete the information requirements in your account.

3

Create or upload templates.

4

Sell printables and digital products online and receive instant payments.
Digitalization has spread into all spheres of our lives. And although technical progress allows us to use modern gadgets and software, a lot of people still utilize printable forms. Moreover, new situations require more templates. This means that if you know how to make printables, you will have better chances at managing your additional small business.
Utilizing our powerful form builder makes these opportunities even more accessible to you. You can create professional-looking templates for many situations and tasks. Firstly, you should provide an analysis of needs and requirements. For example, many people are looking for planner printables now. Generate an idea for your sample, create it, and then sell it with ease.
The promotion of your work will be much easier if you use the SellMyForms platform. We generate free landing pages for each template. With search engine optimization included, your mini-website will be more attractive for Google, Yahoo, and many other search engines.
Don't wait for someone to start looking for your template. Convince others that they need your products! Post a link to a unique landing page in your social network accounts. Maybe one of your followers is looking for a perfect template right now!
When you are sure that people are evaluating your templates, you can improve marketing skills to sell printables online. Create e-mail and advertising campaigns on the Internet.
Using SellMyForms means that all your data is under our security shield. We care about our users' data and it's safety. Uploaded files are available for preview, but they can't be downloaded or used in another way after they're purchased. Payments are also secured and shown only in your account.
If you run into some problems with our service, support managers will always help you to solve them and effectively sell printables and digital products online.
The benefits you get from using SellMyForms are obvious. It's surely worth a try. And remember that we just help you create good templates and promote them. For the most part, your sales will depend on the quality of your samples.
FAQ
Can I sell printables on social media?
Of course, you can. Just post a link to your page with the template to social networks and it will immediately work.
How can I improve creating online printables to sell?
Think about people's needs and take them into account when creating new documents. You can also look for files of other creators to find something new and interesting.
What else can be sold on your platform?
SellMyForms allows you to sell digital documents such as fillable forms, email templates, and many other documents in PDF.