An Easy Way to Sell Tutorials
Selling tutorials online is easier than ever. Share your knowledge with others and earn profits.
How it works
Meet this simple mechanism that allows you to master selling tutorials online:
Prepare the file
Upload it from your device or cloud storage. You can do this by browsing for it or using the drag and drop function.
Finalize your document
Give additional capabilities that will attract everyone's attention. Add checkboxes, dropdowns, links, etc.
Publish it on the Internet
It is much easier to do this with our original landing pages. Each generated one is unique.
Earn money
Receive quick payments to your account. Tutorials can lead to not only improvements in skills, but also profits.
Where to find powerful tools to create online tutorials
It is already included in our service. Organize your documents with us.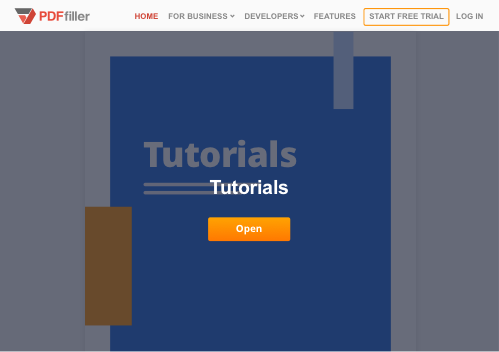 No single line of code

Just use the drag & drop function to create effective forms with no need to know how to code.

Interactive features

Make your courses more interesting. Add extra texts, dropdowns, and checkboxes to build an interactive learning process.

Upload everything you have

And even more. We offer you unlimited storage without any additional fees.
Use your free landing page to improve sales
Stay focused on exclusive things - create and sell online courses. We will prepare a unique landing page for you automatically.
Personal link
Get the URL and copy and paste it anywhere you want. The more publishes - the more possible customers.
Optimization for search engines
Each of the automatically generated landing pages is SEO-friendly to attract more customers and sell more courses.
Instant readiness
The personal web-page will be accessible directly after publishing your courses.
Join the growing community of people that use SellMyForms to get paid for their PDF digital downloads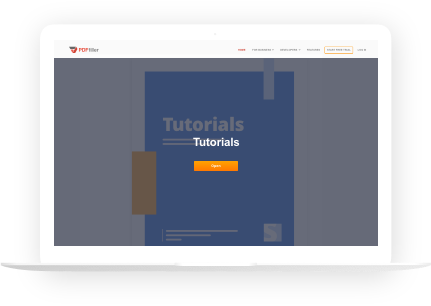 How to sell tutorials online
Complete these simple steps to sell tutorials online:
1

Create a SellMyForms account.

2

Make sure that the information in the profile is complete.

3

Upload and finalize the files you want to sell.

4

Get paid. Your knowledge will help you earn more.
If you have valuable knowledge on how to complete important tasks, then you have every reason to create and sell online courses. With the SellMyForms platform, you get new capabilities to share knowledge and earn profits. First of all, with our service, you have a good opportunity to start. You don't need to pay for things like space on our servers, the amount of time your page exists, etc. There are no fees before the first sale.
Secondly, the modern world allows us to create and sell online courses much easier, than even some years ago. Add texts to learn and then build forms to test received knowledge. Include different types of information: hyperlinks to external websites or videos, checkboxes to ask about some answer variants, dropdowns and many more. Selling tutorials online allows you to build a small business for extra profit. Create them on weekends and sell all the other time. Publish the link to the tutorials on your social media sources, blogs or websites. If it is not the first online course, start an email campaign to reach your audience. Looking for new ways of advertising will also improve your marketing skills. Who knows, maybe, someday you will decide to change the profession. Moreover, if you already have your business, selling tutorials online will improve it. Positioning yourself as an expert will improve your personal brand and can increase the efficiency of your organization. The main company will proof tutorials, and the tutorials will lead to more benefits for the main company.
You can sell tutorials online to people who are interested in personal growth and building themselves as successful people. The SellMyForms platform is perfectly suited for these goals. You have the opportunity to use a powerful form builder and unique landing pages for free. All you need to do is create good courses and create sales by promoting them on the Internet. With SellMyForms, selling tutorials online is always a secure process. We use compelling safety mechanisms such as the latest encryption tools to make sure that your files are under our protective shield. All information is protected according to US and EU compliance standards.
FAQ
Why do I need to sell tutorials?
This is a good way to build your personal brand and improve the efficiency of your company. It's also simply a good opportunity to use your knowledge for receiving extra earnings.
How many tutorials can I sell?
You have no storage limits while using the SellMyForms platform. Upload as many documents as you wish.
How can I promote my materials to sell more?
Firstly, publish a link to your unique landing page on social networks. It's possible that your followers are looking for this material. You are now free to choose the most convenient way for you and improve yourself as a marketer.