Easily Sell Word Templates Online
Discover how to sell Word templates to earn easy profits on the Internet. Create documents and organize sales with the SellMyForms service.
How it works
Meet an extremely convenient way to sell sheet templates for Word on the SellMyForms platform.
Upload the template
Use your old documents or create new ones with our powerful editor.
Get a unique landing page
This automatically generated web-page will help you sell more.
Sell Word templates without borders
Get clients from any part of the world. Share the link wherever you want.
Receive profits
With our secure and reliable service, your money will be sent directly to your account.
No template? Create it!
Build your best template with our powerful editor. This variety of useful tools and features enriches your opportunities.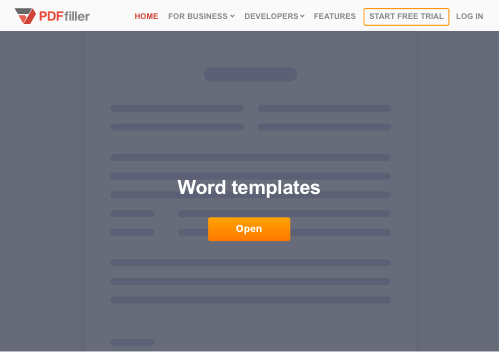 Coding-free samples

Spend only a few minutes making a professional-looking template.

No storage limits

Upload as many documents as you want. You don't need to pay for each sample.

Safety

All your files and transactions are protected by our professional team that uses the latest security innovations.
Sell Word templates with a free landing page
Don't worry about creating a website. We build it automatically and each page is unique.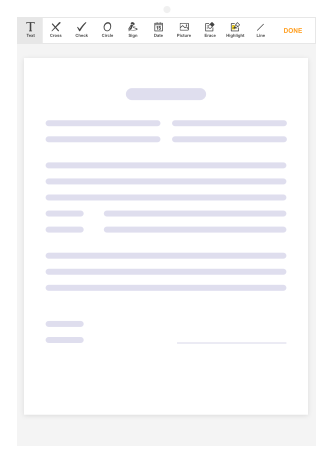 SEO-friendly
All pages are optimized for search engines to attract more customers.
One page for one form
Share the link to the custom sample easily.
Instant availability
No need to wait even for a minute. Pages are accessible directly after upload.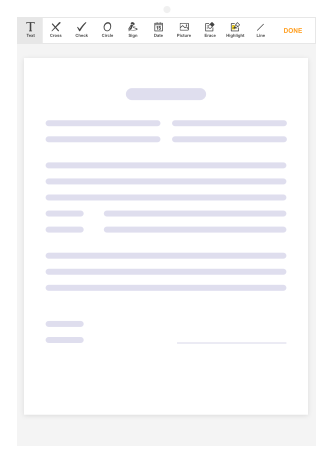 Join the growing community of people that use SellMyForms to get paid for their PDF digital downloads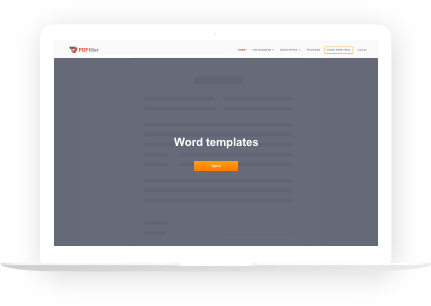 How to sell Word templates online
To sell Word templates online you need to:
1

Create a SellMyForms account.

2

Connect it with Stripe.

3

Upload your files.

4

Get your profits!
There are millions of Microsoft Office users in the world. People most often install this service to use two basic programs: Word and Excel. Despite the fact that Microsoft creates different patterns available by default in its newer versions, consumers still require more features.
Now you can sell Word templates to earn profits. And everything is much easier with SellMyForms. First of all, you can use our powerful editor to create professional-looking documents. Add texts, arrows, and change their sizes and fonts. You can also simplify the filling process with interactive instruments such as checkboxes.
After finalizing your sample, you will receive a landing page. And although it is automatically generated, it will still be unique to your file. Additionally, it will also be SEO-friendly. Search engine optimization means that the web-page is more attractive in systems where people look for information. It will help you to sell more sheet templates for Word.
We understand that the main purpose of sharing files is to make profit, and we're here to give you a few words of advice to speed up your first sales. When you first get your URL with a template, the best method is to post it to your pages on social networks or blogs.
Next, you can start an email campaign. This is an easy and smart solution even if you only have a small base of clients. And if you feel that your template will be in high demand, you can start advertising to sell Word templates. This is a great opportunity to try your hand at marketing.
You are always free to try new ways of promoting your forms. We give you capabilities and help you to sell sheet templates for Word. However, the most important factor in this process is your actual document. You want to always make sure it's interesting and relevant.
SellMyForms gives you a great opportunity. And how you use it is your choice. Don't hesitate to try!
FAQ
How many files can I upload?
You can upload as many documents as you want, but they shouldn't exceed 100 pages and must be less than 25 MB.
What do I need to sell Word templates?
You need to have a SellMyForms account, Stripe account, and files to upload.
Where can I start selling samples?
You can drag and drop or browse for files directly from the main SellMyForms page.