Share Documents Online Easily
SellMyForms is a platform that allows you to sell your documents online as accessibly as possible.
How it works
All you need is to submit a digital form. We will do everything else.
Start creating a form
Upload files using the button Browse for a Document on Your Computer, cloud storage like Dropbox, OneDrive and Box or the drag & drop function.
Customize your template in PDF format
We have everything to make this process as comfortable as possible: from the ability to add text, images, checkboxes, and smart fillable fields to unique design templates.
Publish the form
With our free, automatically created webpage, you can make your sample available online in just a few seconds. It really saves time.
Receive your reward
Funds for downloaded templates are credited directly to your account.
Create and edit any form you want
We offer you the best way to share documents online. Most of the tools you need to generate a template are already in our powerful PDF editor.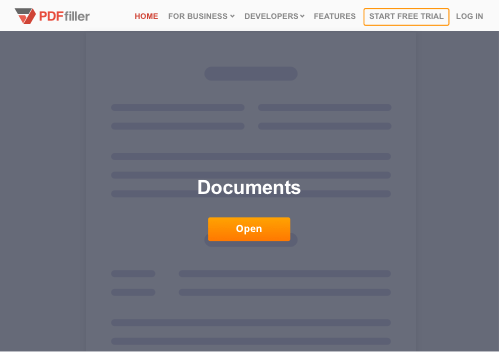 Total security

We protect everything you do with our service. Files and payments are fully encrypted, so only you will know about all transactions.

Creating forms is accessible to everyone

Creating a form has never been so easy. You do not need coding skills to create accurate templates in a few minutes. Upload files and customize everything to make it perfect.

Unlimited storage

You can share as many samples as you want with our platform. Adding or deleting templates is only your decision without forced changes to free some space.
Get your unique landing page to share documents online easier
Do not worry about your website. We take care of that, so you can keep creating more unique forms.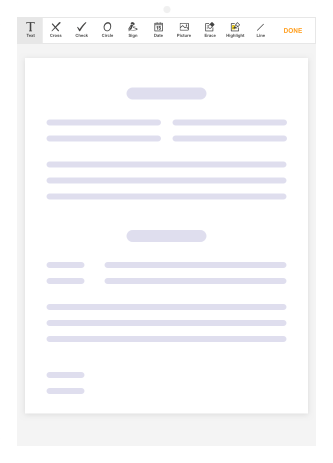 Start working immediately
Get the link and share it. This will help you start making money. It can be published on a blog, newsletter or social network.
SEO-friendly
People will see your product on the Internet: our landing page will attract traffic to raise the quantity and quality of your sales.
All documents are in order
All uploaded files will have their pages and will not be mixed.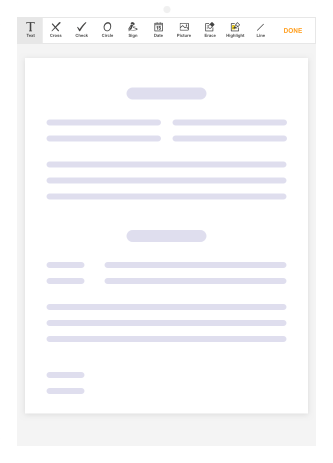 Join the growing community of people that use SellMyForms to get paid for their PDF digital downloads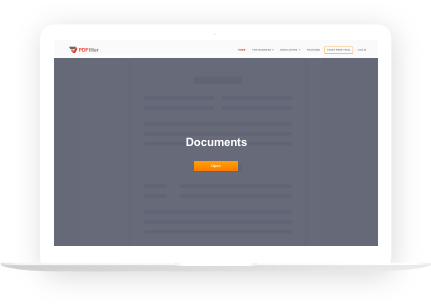 How to share documents online
There are three important steps you need to do to share documents online:
1

Set up a SellMyForms account. It will take a few moments and is absolutely free of charge.

2

Create or upload files for sharing.

3

Get a landing page and share the link.

4

Receive funds for your files.
Earnings are one of the many opportunities given to us by the Internet. Making money using the network is extremely convenient. Firstly, you can work even from home. No duty to rush to the office across the city by public transport. Secondly, you are free to choose when you work. So you have enough time to complete your tasks.
If you work with form templates, things get even easier. SellMyForms is an extremely easy way to organize your earnings. You can share your ready works and create new "on request" at the same time.
We provide you with the PDF editor. It's simple and intuitive but powerful enough to create samples with individual design and lots of features. You can process and send large files with dozens of pages.
A second but equally important benefit of using SellMyForms is our marketing assistance. We create landing pages for each template. Your work will always be in order. Moreover, all our pages are already optimized for search engines. Therefore, even unknown people can find and buy your forms. All you need to do is get started. Send a link with an email or post it on social networks.
We care about the security of our customers, so using SellMyForms for file sharing is a good decision. All your documents and payments will be secure. We will not allow your intellectual property to be used illegally. And we will not allow anyone to access your accounts or list of transactions and clients.
We always care about the quality of our services and our reputation. Funds for uploaded templates will be sent to you in any case. And if you suddenly have unexpected problems at work, you can always contact our support team. Specialists will definitely help you.
FAQ
Can I limit people from reading and downloading my documents?
Yes, if you made this file "on request", you can protect your form using our PDF editor and tell a password only to a client.
Do people need to have an SMF account to download the shared document?
No, they can use it just for receiving the template you have created earlier. They can use Enter URL of Document to begin editing, signing, downloading, etc.
Can I share a document via email only, without a public link?
Yes, of course! Just fill out the list of the recipients of your form and only they will see the file you share. Moreover, all samples are downloadable, so you can send files directly to the recipient.