Share Forms Online Easily and Profitably
Discover a new way of working with digital documents. Sharing PDF forms has never been so easy.
How it works
The whole process is mutually beneficial and convenient for both you and us. It has four main parts
Submit the document
Browse for it from your device or upload it from your favored cloud storage.
Finalize fillable forms in PDF
Add images and texts with different sizes and fonts. Include fillable fields with various validations.
Get your unique landing page
Share it on the web and speed up profits.
Receive payments
Build better samples to get more earnings.
Design a PDF file from scratch with ease
The absence of fillable PDF forms is not a problem. Create one using a powerful form builder with useful tools.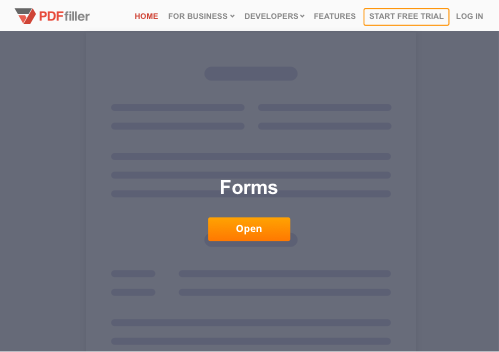 No coding

Use the drag and drop function to make a professional-looking and convenient form.

No limits

Upload any amount of documents. The cloud storage for the documents you share is almost limitless.

No dangers

All of your shared forms are protected with all the newest security and encryption features.
Your free unique landing page
We create a webpage for each form without any exceptions. Use it to start getting your income.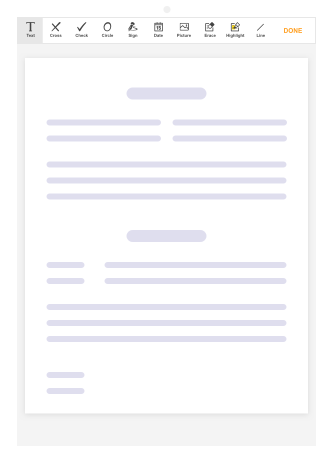 Hosted docs
Share a link to the page anywhere you want.
SEO-friendly
Sell more fillable forms in PDF format with a landing page that's attractive for search engines.
High creation speed
Your unique mini-website will be accessible in a few moments after completing the finalization process.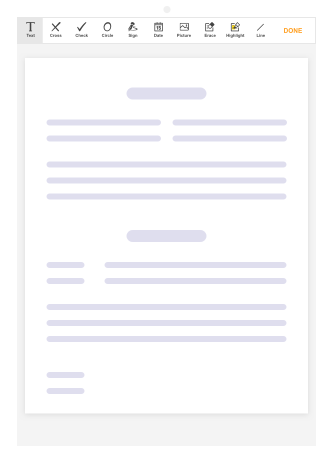 Join the growing community of people that use SellMyForms to get paid for their PDF digital downloads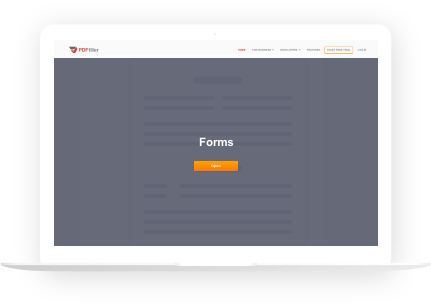 How to share forms online
To share forms online you need to:
1

Sign into your SellMyForms account. It is free of charge.

2

Add details about payments. We need to know where to send your earnings.

3

Upload fillable forms in PDF format or build them with our powerful PDF editor.

4

Receive payments immediately after each purchase.
New opportunities appear every day. And digitalization offers new instruments and methods. Using PDF forms is not necessarily the latest technology in our modern world, but they have developed further by leaps and bounds. More and more people are using PDFs that can be filled in for their digital document workflows. And often, they don't want to build these templates by themselves. And this makes sense. Why should you need to waste time thinking about optimal points and parts? Find the best choice of shared forms on the web. Take it for free or for a small payment. That option is much better.
If you have experience in creating fillable documents, then you have the ability to convert this skill into earnings. We give you the opportunity to receive additional earnings for the things you like.
SellMyForms is a unique service. It is absolutely free. You don't need to pay for a limited period of time to have the opportunity to sell PDF forms. There are also no fees for shared documents because your storage has no limits. Upload as many documents as you wish.
With a SellMyForms account, you will also get a unique landing page for free. And it is not the same as the millions of other available webpages. It includes search engine optimization tools for sharing your document with a wider audience.
You can help people to reach your product. Share an instantly-created link on your social media in blogs or on a website. The more people see it, the more potential customers you'll have! If you're considering making a complete business, you can even create email campaigns and start advertising. You have the guarantee from our service that everything will be honest and fair. All earnings are yours.
Moreover, the transfer of data and payments is completely secure on SellMyForms. None of your shared forms will ever be stolen or used illegally. That's another plus you get from trying our platform.
With all these features and advantages, we give you a great opportunity. However, your success will depend mostly on the quality of your templates. So do your best and we will help you achieve the best results.
FAQ
What's the price to begin selling fillable PDFs?
Starting your small business is free of charge. You don't need to spend money before you receive your first payment.
How many PDF files can I put on sale at one time?
There are no limits on the amount of uploaded documents. We will create a unique webpage for each one.
How can I advertise the document I'm selling to others?
The simplest way is to share forms online on social media, blogs and websites. Everything else will depend on your creativity and marketing experience.