Share PDF Online And Earn Profits
Have a lot of useful forms with fillable fields? Then this is a great opportunity for you to make some money without leaving your home.
How it works
Upload the documents and we will take care of everything else:
Submit the form
Select it from a computer or gadget. You can also upload PDFs from cloud storage.
Check the document
Enhance your form with multiple convenient tools. Fillable fields with different data types, customizable formatting, and the ability to add images and checkboxes are available in our powerful PDF editor.
Share PDFs on the Internet
After a moment, you will receive a free web page. We create it automatically especially for you.
Receive instant payments
All funds will be sent to your account without the need for any middlemen.
Create forms even easier with the ultimate form builder
You don't need any specific knowledge to create a form from a blank. Various fields and areas can easily be transformed into a professional-looking template with useful drag and drop functions.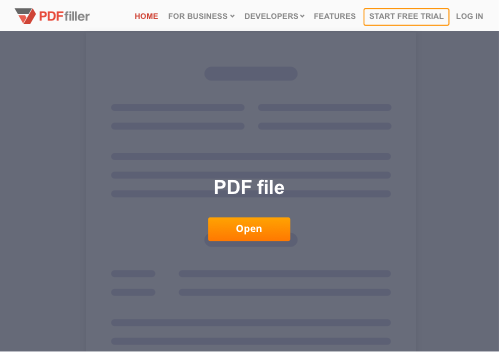 No storage limits

Upload as many samples as you want. Share PDF online from the safety of cloud storage.

Secure account

Track all activities connected to your profile and documents. All forms are protected with the latest security features used on our platform.

No coding required

Change texts and fonts, include interactive features such as dropdowns and signatures, and add checkboxes without a single line of code.
Get your free landing page
Stay focused on the things you're good at. Continue to upload PDFs while we create unique pages for each one.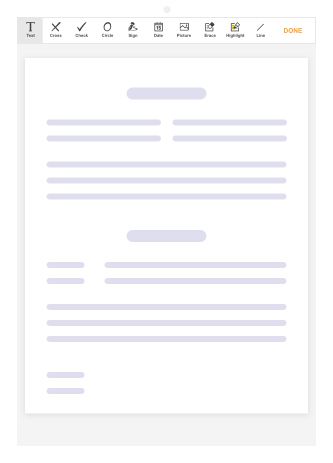 All pages are unique
One form - one page. Share a concrete doc by posting a link to it on your social media sources, websites, and blogs.
Search engine optimization
Not a single document will be forgotten. Our tools will make your page more attractive to search engines.
Immediate creation
Copy a link to the page just moments after finishing the process.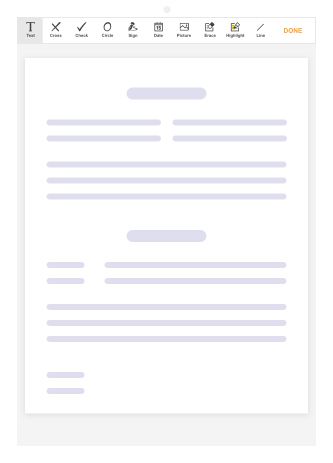 Join the growing community of people that use SellMyForms to get paid for their PDF digital downloads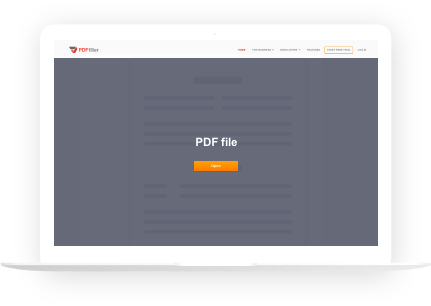 How to share PDF online
To share PDF online you need to:
1

Create an account in SellMyForms. Signing in is a simple and free procedure.

2

Check settings and set payment details.

3

Share a link to a generated landing page.

4

Get paid for your files.
Nowadays it seems that only lazy people aren't trying to raise money by using the Internet. Internet technologies give us new opportunities, including the ability to start an online business. There are a lot of stores that sell big and small goods, and simple and complicated services. And everyone wants to offer what they can do best. So, if you can work with documents and can share PDFs, that might be a good opportunity for you.
SellMyForms is a platform that offers you advantageous perspectives. Work from any place at any time and get additional earnings. You need only to upload PDFs that are interesting for others.
It can be versions of existing legal forms or forms created by yourself. We will help you with the marketing. You share PDFs - we create a free SEO-friendly landing page. And the whole procedure on our end takes only a few moments, so you don't have to wait for us. Copy the link to your page and share it on your social media, website or blog. Then your template can be easily found on the web. If someone buys it - you receive payments directly to your account.
Moreover, we understand the importance of security. It concerns both payments and documents. We won't allow anyone to use the financial or intellectual property of our customers illegally. Everything is shielded with top protection features with the latest encryption standards.
We care about the reputation and quality of our services in order to make our customers happy. That's why we will do everything in our power to make the creation of your contacts with the platform as pleasant as possible. If you meet any problems related to receiving payments or submitting forms, please contact our support. Specialists will help you with all your questions or difficulties.
So what do you really need to share PDF online? All you need is time, effort, and a little understanding of design rules. The fact that our powerful editor can help you create a professional-looking form doesn't necessarily mean that you'll become successful in a day. However, you will always have the opportunity to do so.
FAQ
Can I share a SellMyForms PDF link on my Facebook page?
Yes, you can. You are able to add a link to the form wherever you want: on social media, websites, blogs or even in email campaigns.
Can others fill out my shared PDF form?
People will have the opportunity to fill your forms only after purchasing. Nobody can access the document illegally and complete it.
Who can buy my form?
Your files can be downloaded by any person who finds it. People can find it on your resources or using a search on popular platforms such as Google, Yahoo, Bing, etc.